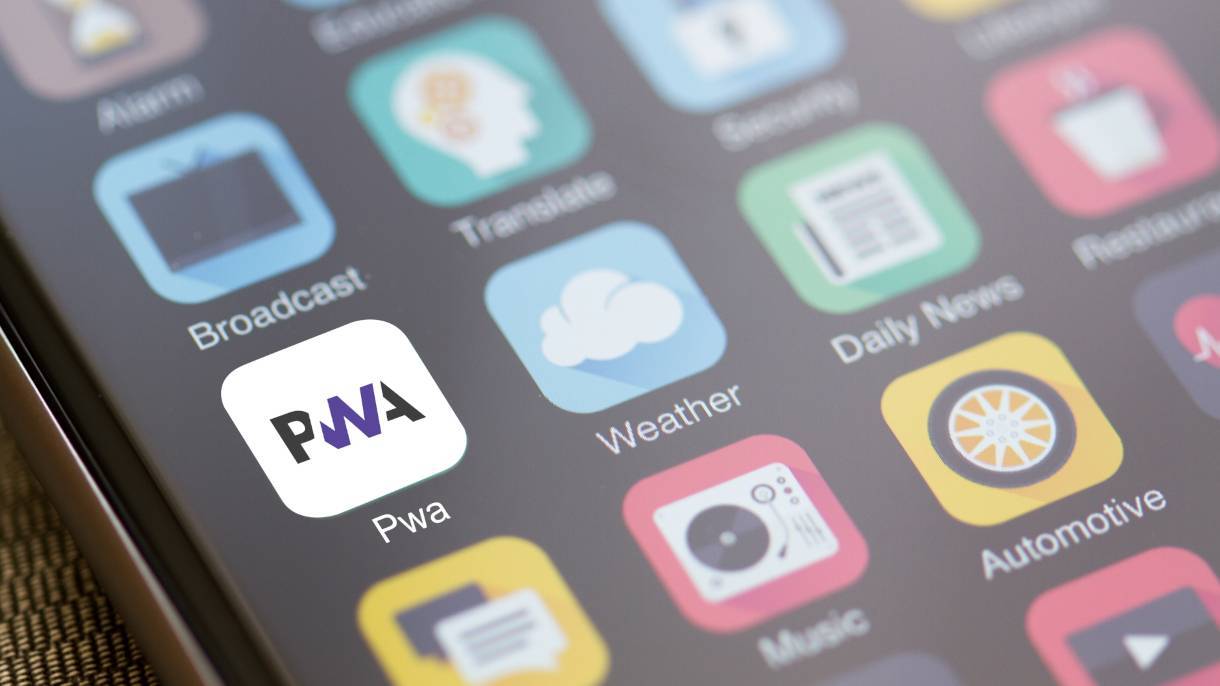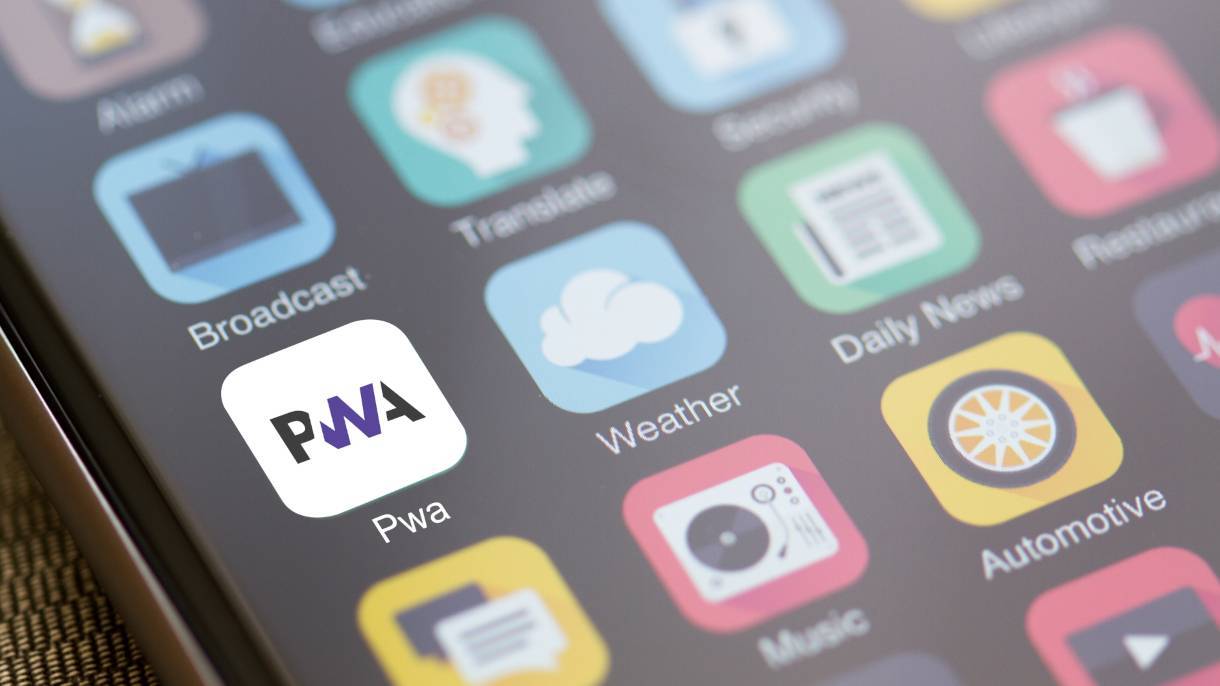 PWAs (progressive web apps) are becoming increasingly popular in the healthcare industry as they provide a faster and more convenient digital solution for patients to access medical information, make health appointments, communicate with healthcare providers, and more.
Healthcare is among the top five industries adopting PWAs. Health and medical organizations are increasingly turning to PWAs because of the unique benefits a PWA offers patients, service providers, and medical professionals.
What is a PWA?
Progressive web applications, or "PWAs" are web experiences that feel and function like standard websites yet are highly optimized to deliver a fast and responsive user experience that competes with the best native apps.
PWA development enhances a website by enabling offline functionality, push notifications, and the ability to be downloaded and installed on a user's home screen.
What's more: Google factors PWA functionality into its best practices for website search performance (that's why it's measured in their Lighthouse website auditing tool). This is important for B2B healthcare brands seeking to maximize organic awareness and generate leads from search traffic.
A PWA is often deployed to resemble a traditional website, but PWAs can also deliver robust, app-like functionality when installed on mobile devices.
Seven Reasons Your Healthcare App Should Be a PWA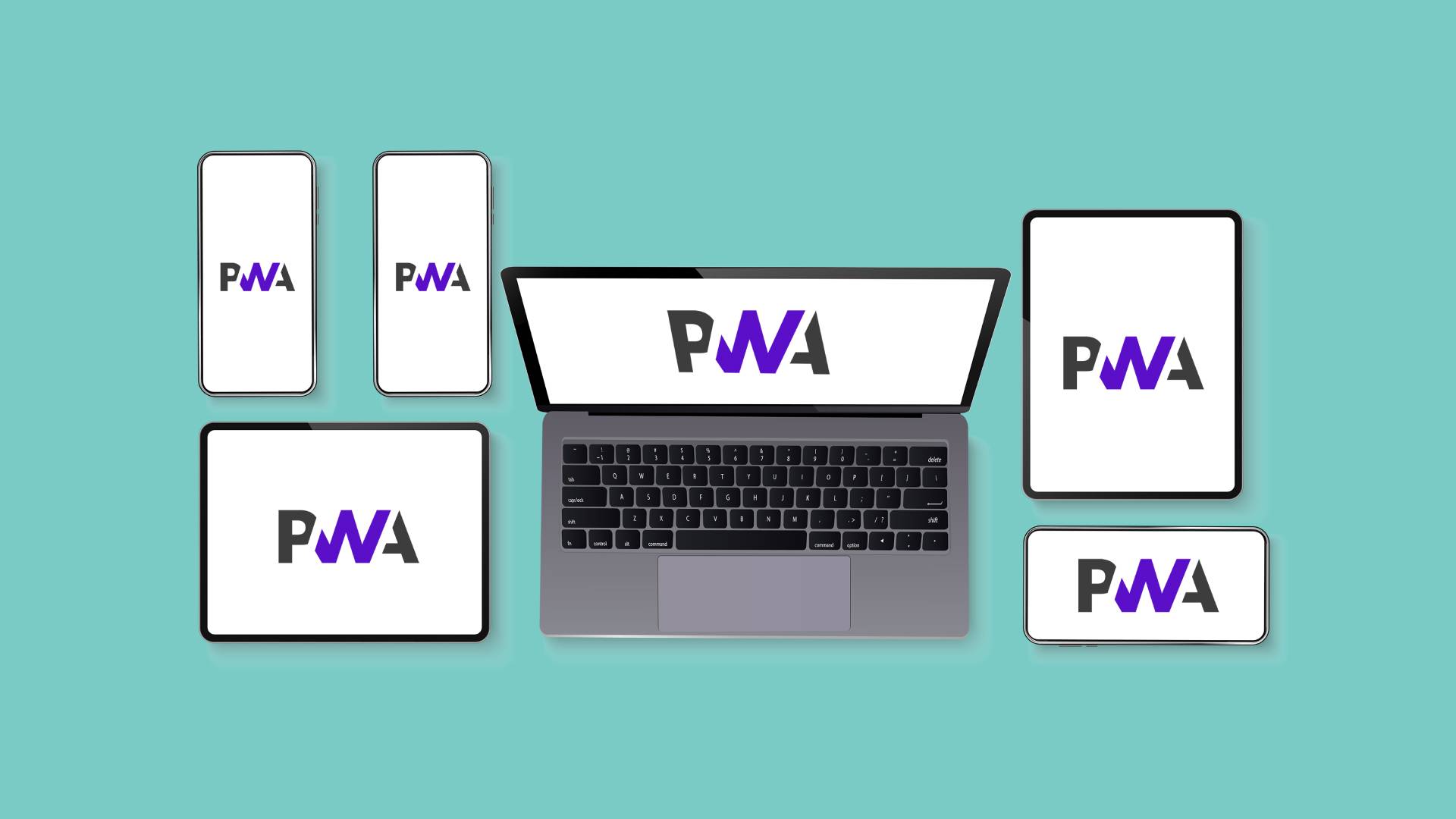 Progressive web apps help healthcare brands increase market share by elevating the website experience and improving rankings in search results. Compared to traditional websites, PWAs offer distinct advantages for healthcare providers and users.
1. Offline Access Capability
PWAs have offline capabilities, meaning they can be accessed without an internet connection. A PWA caches the website on your device so users can open and interact with it even when a live connection is absent.
Offline accessibility becomes particularly important for healthcare apps that must be available even in areas with limited connectivity. Having the PWA available offline is beneficial when patients need information during emergencies or unforeseen connectivity issues.
2. Faster Load Times
In healthcare, increased page speed is critical when patients or staff need access to medical information. PWAs are designed to load content quickly, even on slow internet connections. This is important for healthcare apps where time is of the essence, and patients need to access information quickly.
Faster load times can have a significant impact on conversion rates. For example, Walmart found that their PWA experienced a 2% increase in conversions for every one-second improvement in page load time.
3. They Increase Engagement
PWAs can tap into device features such as push notifications, which can help healthcare providers stay engaged with patients. These can, for example, help remind patients to take their medication, attend appointments, or follow up on lab results.
According to Google, PWAs have a 50% higher user engagement rate than native apps. This success is primarily due to a PWA's fast load times and app-like experience.
4. Improved User Experience
PWAs offer a seamless experience and simple installation, making it easier for even the least tech-savvy patients. They also provide this superior experience in a more secure environment, which can lead to increased app usage. According to Google, Twitter saw a 65% increase in pages per session and a 75% increase in activity (tweets sent) after launching their PWA.
For healthcare apps, this is important because increasing engagement often translates to improving health outcomes for patients using the app. According to a study by WompMobile, PWAs have an average score of 4.44 out of 5 for user experience.
5. PWAs are Device Agnostic
Progressive web apps are accessible from any device with a web browser, regardless of the operating system. Patients can access a PWA on any device–including smartphones, tablets, and desktops–without downloading and installing the app.
Because PWAs can be accessed on any device with a web browser, they help healthcare businesses reach a wider audience. Additionally, according to Google, PWAs have seen a 36% increase in conversions compared to traditional web applications, largely due to their ability to provide a consistent experience across all devices.
6. Better Security
PWAs use HTTPS, meaning all data transferred between the PWA and the server is encrypted. The PWA uses HTTPS protocol to encrypt data transmission between the client and server, providing an additional layer of security to prevent data breaches. This helps a PWA keep patient data safe and secure, a crucial need in healthcare networks.
Significantly, PWAs can be developed with HIPAA compliance. For example, suppose you want to build an intranet for your healthcare organization where staff can exchange communications while remaining compliant. In that case, PWAs can offer a secure and compliant solution that keeps the data protected and accessible only to authorized personnel.
7. Lower Development Costs
Developing a PWA requires less time and resources than developing native apps for different platforms. According to a report by Google, choosing PWAs over native apps can reduce development costs by up to 75%.
This is because PWAs use open-source web technologies that can be used across multiple platforms, reducing the need for separate development teams to code the app natively for each platform.
After the launch, PWAs offer additional cost savings for healthcare providers, as they do not require platform-specific updates and maintenance costs associated with native mobile apps that must keep up with new operating system releases.
See The Springstone Mental Health Assessment App
Increasing Industry Adoption
PWA technology is becoming increasingly popular in the medical community due to its many advantages over traditional websites and native apps, such as faster load times, better development costs, and improved user engagement.
Notable Healthcare Companies that Launched PWAs:
MyChart. A patient portal and medical record management tool developed by Epic Systems, a popular EHR provider.
MedStar Health. A healthcare provider network based in Maryland and Washington D.C. developed a PWA to improve patient engagement.
Sutter Health. A not-for-profit health system based in California developed a PWA for appointment scheduling and prescription management.
Springstone. The organization developed its own PWA for assessing mental health, designed to improve the mental health screening and referral process for employers, their employees, and primary care physicians.
We expect the number of health apps that use PWA technology will continue growing as more developers recognize the benefits of this approach and the advantages offered compared to traditional websites and apps.
Contact DBS about PWA Development for Healthcare
FAQs
A PWA in healthcare is a progressive web app that uses modern web technologies to provide a mobile app-like experience to patients, healthcare providers, and other stakeholders in the healthcare industry. PWAs offer benefits over native apps such as faster load times, offline capabilities, being device agnostic, and better security.
Some benefits of PWAs for healthcare include:
Improved patient engagement and satisfaction through faster load times and app-like experiences.
Better access to healthcare services and information, especially in areas with limited access to healthcare providers.
Improved efficiency and productivity for healthcare providers through better data management and communication tools.
Increased security and privacy through HTTPS encryption and other security measures.
Some challenges of implementing PWAs for healthcare include:
Regulatory compliance with HIPAA and other healthcare regulations.
Ensuring data security and privacy for sensitive patient information.
Ensuring interoperability with existing healthcare systems and technologies.
Balancing the need for customization with the need for standardization across different healthcare providers and systems.
No, PWAs for healthcare are not a replacement for traditional healthcare systems and technologies. They are software meant to complement and enhance existing systems and technologies by providing a web-based digital experience with improved accessibility, efficiency, and security for patients and healthcare providers.
Some examples of PWAs for healthcare include:
Stay Updated
Keep track of the best design, marketing & tech resources delivered straight to your inbox.