Services
Infographics
As an effective way to visually educate and inform your audience, infographics can drive new leads into your site and help you tell a story in other marketing channels, as well.
Balancing experience, message & engaging design
User-driven design helps us create static and animated infographics that your audience actually wants to read, save, and share. It's the perfect union of content, design, and strategy that will make your infographic successful. We work with you to determine which set of customers or potential customers you want to reach. We also determine a multi-channel distribution plan that will give your infographic the visibility it needs.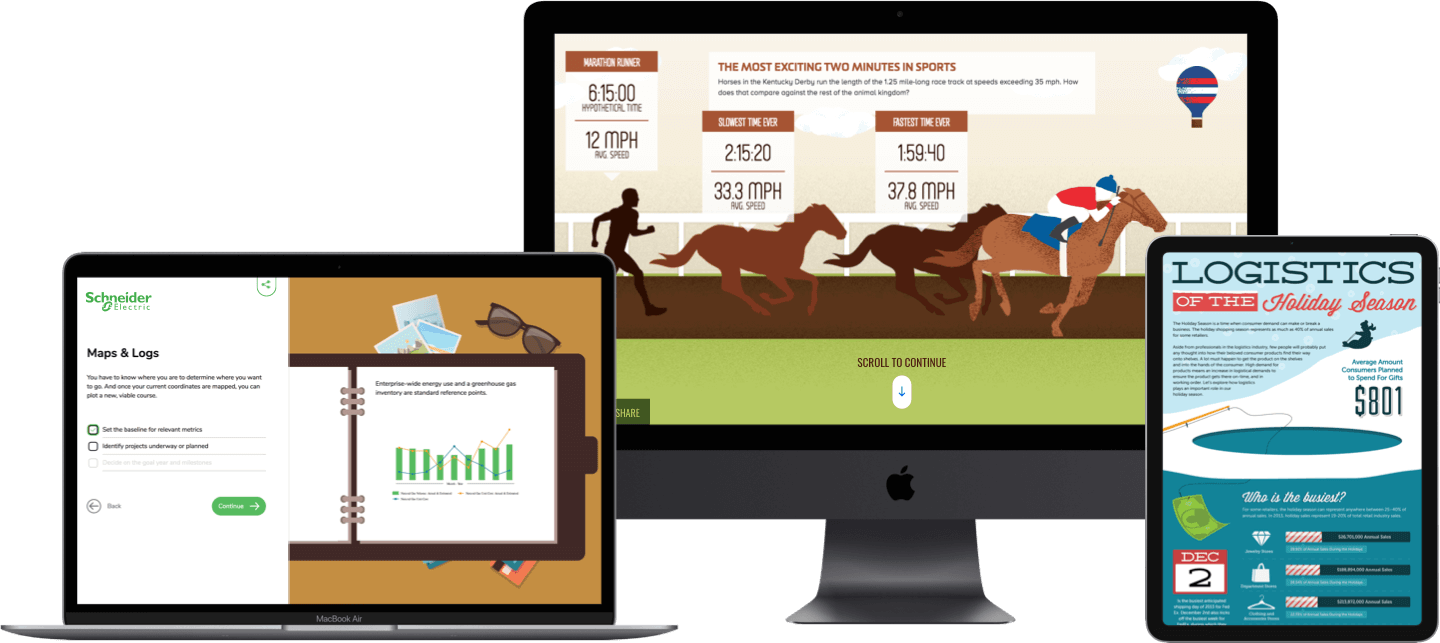 Our Infographic Experience
We've been creating infographics for clients for more than 20 years. Here are some of the ones we're most proud of.
Client
Derby LLC
The Most Exciting Two Minutes in Infographics: A Visual Guide to the Kentucky Derby
Client
Kao Collins Inc.
From Quill to Cartridge: A Visual History of the Evolution of Printing
Client
United Marine Underwriters
True Fish Tales: The Ones That Didn't Get Away
Client
Derby LLC
The Logistics of the Holiday Season
Client
Leadership Louisville
How to Make Your Dollar Soar