SEO Services
Technical SEO
The best keywords are no longer enough. Winning top rankings in search results today requires technical experts who can optimize the digital framework of your website at the code level.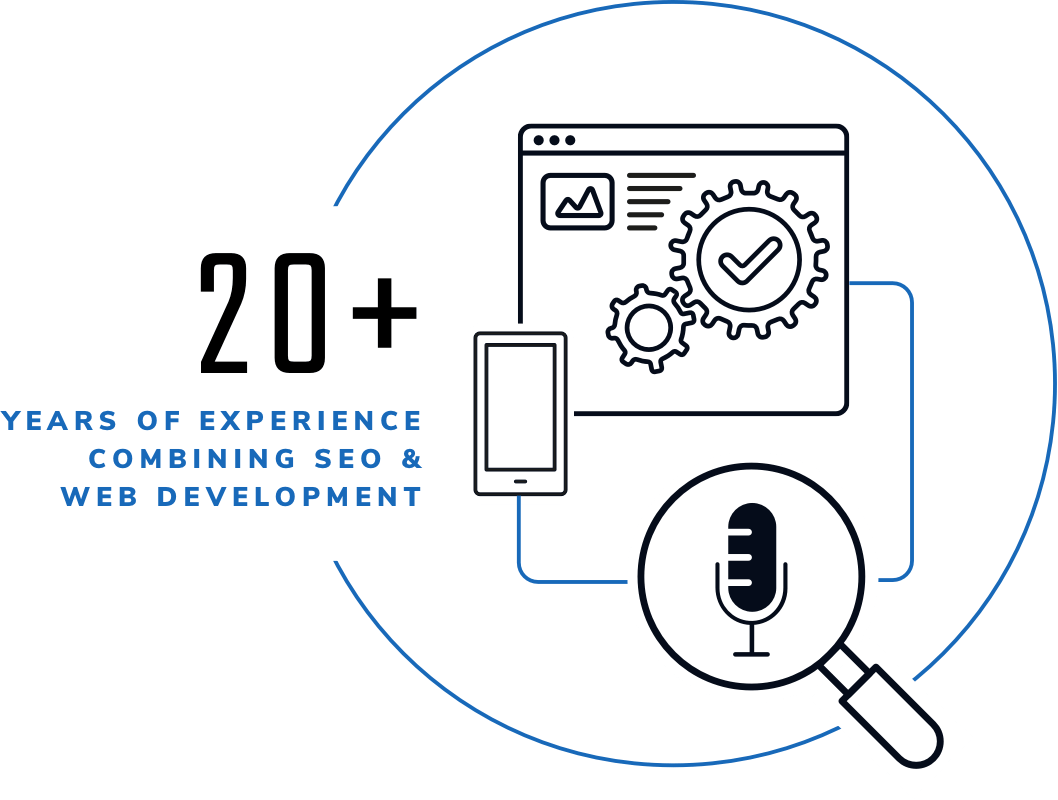 What is Technical
Search Engine Optimization?
SEO started as a purely technical discipline, before on-page content and keywords became the focus for performing in search. Today, winning top search rankings requires web developers with search marketing expertise who can improve your page speeds and user experience while also helping search engines correctly interpret, index, and rank your content. Technical SEO elevates your site in organic search rankings and increases your brand's awareness and organic reach through Featured Snippets and voice searches.
It's Also Our Sweet Spot
Our agency's track record of success comprises decades of web development and search marketing experience that positions our search optimization strategies to deliver impactful results for clients.
Optimizing Page Performance
By optimizing your website's user experience through design, accessibility, faster page speeds, descriptive metadata and more, DBS helps your site engage and retain visitors, generate more leads, and improve bounce rates.

Faster Pages Get Higher Search Rankings
Google announced that page speed will be an important search ranking factor based on mobile performance.
Implementing a Mobile-First Strategy
Google now defaults to crawling and indexing websites based on their mobile experience rather than desktop.
Accelerated Mobile Pages (AMP)
Google's AMP project promotes a consistent user experience for web-based content across all devices and screen sizes.
Progressive Web Apps (PWA)
PWAs offer performance advantages over traditional websites or native mobile apps, including the ability to function offline.
Web Accessibility
Accessible websites perform better in search engines–and we've been building ADA compliant websites since 2000.
Schema Markup
At the code level, implementing structured data known as schema markup is vital for pages to achieve higher search rankings.
The Importance of Schema Markup
Without structured data called "schema markup" added to your website, search engines are less likely to rank your pages high enough to earn Featured Snippets or win traffic from voice searches.
Winning Featured Search Results
Search engine results pages (SERPs) used to be a simple list of website links—but today's SERPs include more prominent callouts and images called Featured Snippets. That's why our technical SEO positions your site to win these valuable search elements:
Shopping Snippets
Customers are more likely to browse your products and services when they are featured in Shopping Snippet carousels that are placed above or within competing search results.
Local Search Snippets
Whether searching from a desktop or mobile device, Google increasingly factors in a user's physical location when it returns search results. That makes winning Local Pack snippets a priority for attracting local search traffic.
Video and Image Snippets
Capture more organic search traffic and attract web visitors when your site's multimedia is elevated into Image and Video snippets.
"People Also Ask" Snippets
When your content delivers just the right answer to common search queries, Google will lead searchers to your site to avoid forcing them into multiple searches.
Essential for Voice Search Performance
As the popularity and usage of voice search keeps growing, implementing technical SEO is key to winning question-based voice searches submitted through smart speakers and smartphone assistants.
Search engines will better understand the content on your website, making it more likely they will select your content to answer voice search queries.
Since page speed is a search ranking factor, your website's voice SEO improves even more as we technically optimize your pages to make them load faster.
Schema markup significantly improves your site's chances of winning Featured Snippets that are used for voice search results.
Get Experienced Technical SEO Help
Most digital agencies do not have the proven combination of web development and SEO capabilities that are at the core of what makes our work successful for clients.
20+ years of building enterprise-level websites that perform in search around the world has uniquely positioned our team of digital strategists to understand how technical SEO helps your site win. Connect with us to learn how we can help your brand own search results like never before.
Contact Us