Services
Manufacturing Website Development
Our deep knowledge of the manufacturing industry and the challenges faced by manufacturers makes us a natural fit for clients across the industrial supply chain, from sourcing and production to distribution and logistics.
Our Work for Manufacturers
Beautifully functional solutions that help our manufacturing clients enter new markets and connect with new audiences around the world.
Our agency understands B2B marketing across multiple industry verticals. This helps us succeed with B2B manufacturers because we've learned how to reach and engage industrial prospects using refined strategies that differ from B2C marketing.
From raw sourcing and production to packaging and distribution, we have developed our expertise in the manufacturing industry through years of partnering with OEMs as well as Tier 1, Tier 2, and Tier 3 suppliers to help them grow and establish a global brand presence.
As industries scale and become more globalized, expanding to new geographic markets becomes a business goal for many manufacturers. Digital marketing is critical to achieving these goals. We can help you navigate the complexities of marketing and selling overseas, including:
International Web Hosting
Localized Product Listings
Language Translation
International SEO
Success requires a comprehensive and integrated marketing strategy across multiple channels, supported by content that combines industry expertise with an understanding of your buyer's needs and expectations. Elevating this content to reach your audience of prospects then requires deep technical and on-page SEO to outrank competitors in Search.
Most importantly, we know that manufacturers rely on accurate, actionable data to make informed decisions — and data fuels every decision we make too. We know you're accountable for the results, and we hold ourselves accountable to you.
20+ Years of B2B Marketing Success
Deep Knowledge of the Industrial Supply Chain
Hitting the Mark with Style & Substance
Focusing on International Performance
Moving From Strategy to Execution
Accountability and Meeting Our Commitments
Services
How We Serve Manufacturing Companies
Digital Marketing
Lead Generation
Search Engine Optimization
B2B Content Marketing
Manufacturing Websites
Web Apps & Mobile Apps
Intranet Development
UX & UI Design
Web Accessibility
Why Work With Us?
We deliver results by design.
At DBS, we specialize in data-driven digital strategies that improve user experiences and generate revenue for manufacturers.
Want to show up in featured snippets or voice search?
Our technical SEO work has helped manufacturing websites win more competitive organic search keywords.
Think your company deserves more recognition?
We have elevated global manufacturing brands through award-winning integrated marketing campaigns.
Need your site to drive more sales growth?
Our website redesigns have increased qualified leads for manufacturing clients by multiple factors.
Too busy to handle social media, email marketing, or paid search campaigns?
Our industrial manufacturer marketing services can take over and deliver results.
Request a Quote
Let us win more business for
you, like we did for these industrial manufacturing clients.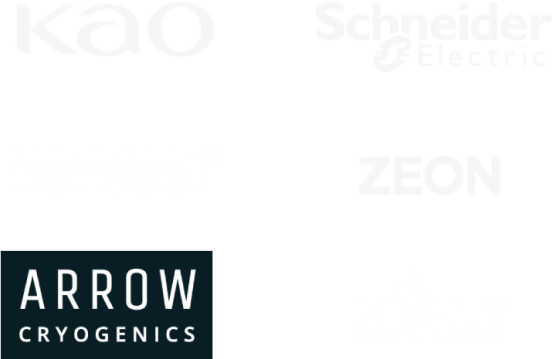 Stay Informed
Get our latest insights on digital trends in manufacturing sent straight to your inbox.
Subscribe