If there's one thing we've learned after 18 years of business, it's that the digital landscape changes fast. Perhaps nowhere is this more evident than in search engine optimization (SEO). 
Here's 8 ongoing changes to organic search, and what they mean to you: 
Mobile-First Indexing
What it is: If you have two versions of your website (site.com and m.site.com), Google will begin to index the content on your mobile site instead.
What it means for you: If you have a separate mobile website, you need to consider a single, responsive website.
A few years ago, Google made changes to their algorithm, which weighted "mobile friendly" sites more favorably in the search rankings, and with good reason. In 2017, over 50% of searches were performed on mobile devices.
Google is now in the process of rolling out mobile-first indexing. On March 26, they made it official with this announcement. (opens in a new window)  Essentially, Google will look at your client's mobile site as their primary site. Their bots will crawl your mobile site first and your desktop site second. For company websites, this means being "mobile-friendly" is no longer good enough; you must be mobile-first. If you only maintain a desktop site, it will be indexed as your primary, but the lack of a mobile site will hurt you in the rankings.
Expanded SERP Features Continue to Rise
What it is: Search engines deliver way more than "10 blue links" like they used to.
What it means for you: Your SEO strategy needs to involve great content but also more technical expertise.
You've noticed the change yourself. Searches in Google or Bing deliver a variety of content, including image carousel, "instant answers" (called featured snippets), related questions, and even tweets.  The prevalence of these  SERP features is rising, too. Google has recently begun featuring more than one quick answer for some searches!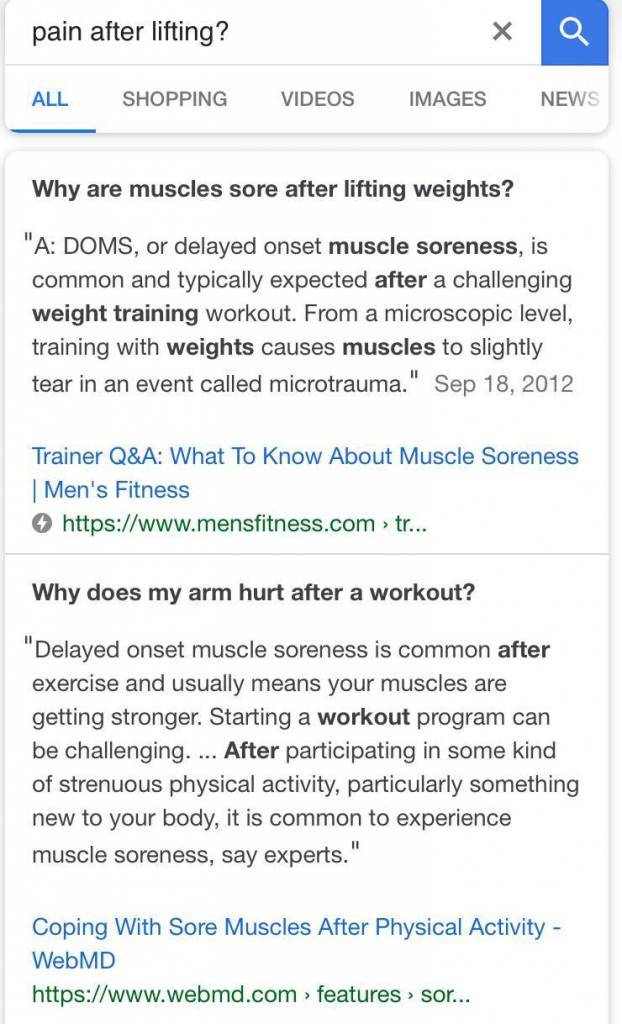 Showing up in these search features is critical for successful SEO in 2018. While there is no easy "opt-in" to get your website, a strong SEO program can win you some.  If you're already ranking high for keywords with these features, a little further content optimization can go a long way. Additionally, strong technical markup of your website can win these traffic-driving results.
Personalized SEO
What it is: Different users get different results when searching for the same thing.
What it means for you: Not much. If you continue to write user-focused content, you will continue to do well.
Just as Google and other search engines are using personalization more often to get more accurate search results for their users, user personalization has become more prevalent in SEO. Digital marketers have mountains of data available at their fingertips. From basic demographic personalization, to work-related personalization and, even psychographic personalization, we are able to build detailed customer profiles. This level of personalization helps us not only more accurately target potential customers for our clients, but also to deliver a tailored user experience on the website itself.
As we had written in an earlier blog post, personalization has shown to be mutually beneficial for both the consumer and the business, allowing us to deliver the user a richer online experience and boost a higher ROI for our clients.
Voice Search
What it is: More and more searches are happening "by Voice" through Siri, Alexa, and Google Assistant.
What it means for you: If you adopt best practices for optimizing for voice-search, you can beat your competitors to this growing opportunity.
With the abundance of AI devices like Alexa, Siri and other smart assistants, voice search is growing more prevalent every day and is changing how people search the internet. Studies show that over 40% of adults use voice searches and some predict that over 50% of searches will be via voice by the year 2020. Voice search is designed to interpret user intent, so the challenge for SEO is to optimize content for questions searchers are likely to ask. Remember we are dealing with voice…conversation. Content that cleanly answers the user's question with conversational phrases and keywords will rank higher in voice search results.
Video SEO
What it is: YouTube is becoming its own search engine, and more videos are showing up in Google Results
What it means for you: Investing in quality video and providing quality transcripts can boost your SEO success.
Video traffic over the internet has exploded. Here is something you may not have known: YouTube is the world's second largest search engine.
With that in mind, Cisco predicts that by 2021 over 80% of all online traffic will be video. A great SEO option for 2018 is the creation of video content for our clients. According to a 2016 study (opens in a new window) by SmallBizTrends, companies who utilize videos enjoy a 41% increase in traffic over those who don't.
Likewise, video increases organic traffic by up to 157%. These are numbers which should not be ignored. In addition to creating videos for YouTube, embedding quality videos into textual content can help drive traffic to your site. Videos can also increase users time-on-page, making Video SEO a major consideration for 2018.
Link Building
What it is: Link building requires a more focused approach than it use to, but it can still pay dividends
What it means for you: Just because something "sounds old" doesn't mean it's an outdated practice. Link building still works!
Although some professionals have bemoaned the passing of link building, it's still alive and prospering. Link building still matters and should be a major component of your SEO toolbox. Search engines treat links like they are endorsements on your site. The more authoritative the linking domain, the better the quality of your link and, as far as the search engine is concerned, the better quality of your site.
More and more, the focus is on obtaining a "quality" link. A backlink from a site which is closely related to your area of focus can prove far more valuable than a link from a high-profile design gallery. A good backlink profile will represent links from a variety of sources: web pages, blog posts and social media. So while link building has changed, it's still around. And it's not going anywhere. 
Mobile Site Speed
What it is: Site speed is a ranking factor in google searches.
What it means for you: If you're in a competitive industry, taking the time to make sure your site is fast could result in more leads or more sales.
Site speed has always been a major consideration in the development of any website. We already know that slow loading pages lose conversions. But, this year it becomes more important as Google will incorporate it into their ranking factors in July of 2018. The change to Google's algorithm is called Speed Update and is designed for mobile (opens in a new window) search.
Remember Mobile-First? The premise is fairly straightforward. Google will look at page speed in terms of increased or decreased user experience and this will factor into search rankings. Although a site with great content can still rank high in the SERPs, it's a good idea not to overlook the importance of page speed.
User Experience
What it is: User experience is becoming a more important factor in Google's rankings.
What it means for you: Great content can be hurt by an outdated, confusing website.
 If you're interested in building a successful SEO program of your own, let's chat.
Contact Us
There has been a consistent theme with most of the trends we've highlighted so far. With the exception of link building, they all come back to user experience. Whether we are talking site speed, personalized SEO, or even Google's RankBrain, we are still talking about delivering the best possible experience to the user. User experience has never been more important to SEO. A user-friendly site that is accessible and contains high-quality content always has been, and always will be, a must.
The innovation and technological advances we are experiencing will make 2018 exciting, and as the year moves on we look forward to meeting the SEO challenges that lay ahead. But, with good planning, strategy, and a dedication to staying ahead of the curve by keeping on top of SEO trends will make the difference.