Services
Organic SEO
To achieve high rankings in organic search results, your website needs a coordinated and holistic combination of expert content, technical and on-page optimizations, and integrated marketing campaigns that connect your digital ecosystem.
Generate More Qualified Leads

Once we implement your comprehensive organic search marketing strategy, your website will more effectively qualify inbound visitors before they click through, explore your site, and contact you with a sales inquiry.

Visible Brand Elevation

By improving your organic search performance, we help your brand earn free search impressions without the need to pay repeat or ongoing costs for that visibility through Paid Search campaigns.

Ongoing Return on Investment

Unlike the short term benefits of PPC campaigns, organic SEO works 24/7 to position your business for success in online search results, and continuously improves your rankings as you maintain best practices for your site.
Our Search Marketing + Digital Development Expertise
At DBS, our experienced team combines deep technical knowledge of websites with proven methodologies for identifying prospective customers, giving us a unique advantage when it comes to developing comprehensive SEO strategies for your business and maintaining your site's organic search performance.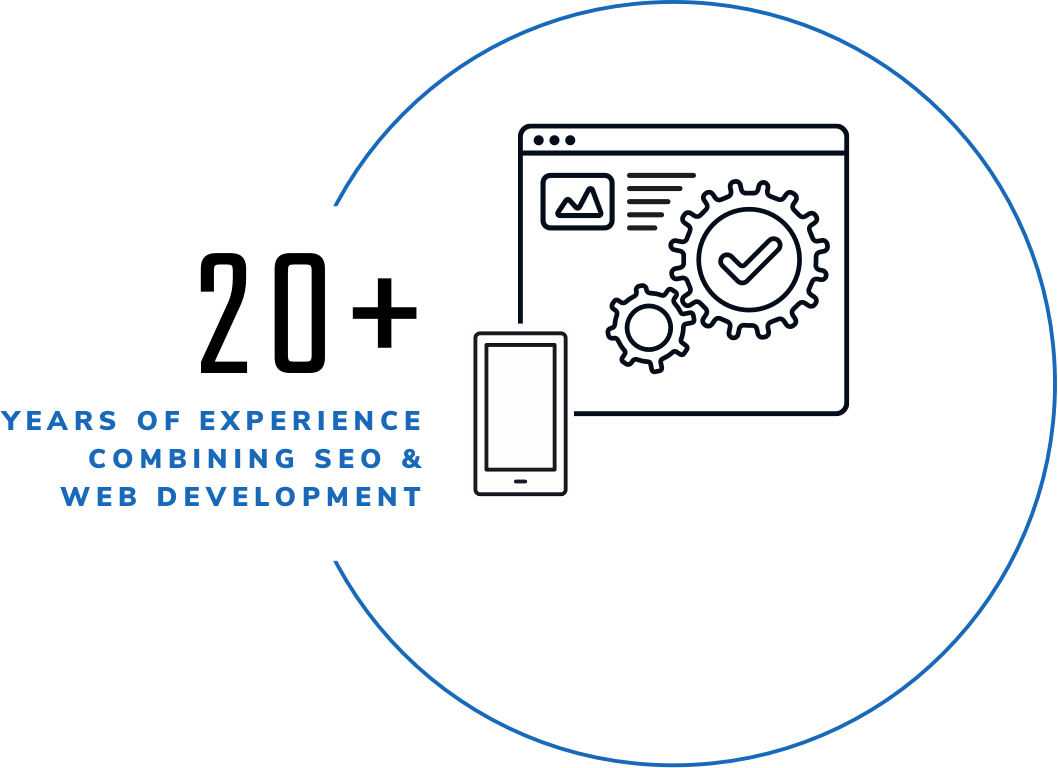 Building an Organic Search Foundation
Phase 1
Start with a High-Performing Website
---
Without a highly-optimized website at the foundation of your organic SEO strategy, your business will never achieve peak search performance. Developing high performance websites is one of our core agency capabilities.
Phase 2
Perform Competitive Landscape Analysis
---
Knowing how your competition's web presence measures up to your own efforts is key to identifying and capitalizing on opportunities to win more prospective clients for your business from inbound traffic that generates leads. One way we achieve this is through digital audits.
Phase 3
Comprehensive Keyword Research
---
We don't just analyze the keywords you want to rank for. We look at the language around those topics, analyzing how search engines interpret them using machine learning. This helps us form a more robust keyword strategy that uses the right clusters of related keywords.
Phase 4
Actionable Optimization Plan
---
We synthesize our competitive analysis and keyword strategies into actionable strategies for your website that can be implemented immediately, including multichannel integrated marketing campaigns that work together with your site to improve your search rankings.
Phase 5
Ongoing SEO Maintenance
---
Search engines release regular updates to their core search algorithms, so maintaining organic search performance for your site requires continuous monitoring, testing of hypotheses, and adapting to changes in SEO best practices.
Combining On-Page and Off-Page SEO
Our approach puts equal emphasis on the internal and external factors that affect organic search optimization.
Technical SEO
Today, achieving top rankings in search results requires much more than keyword strategy. That's why our development and SEO experts work together to supercharge your website's search performance by implementing comprehensive technical SEO.
Topic Clustering
To make your websites more sensible and appealing to search engines, we organize keyword density throughout your website's content and metadata so that pages are built to cluster around certain key topics, forming an information architecture that improves your site's UX and search performance for competitive keywords.
Link Building
Earning backlinks to your website from external sources signals to search engines that your site is more authoritative on certain keywords and topics. That's why our link-building campaigns focus on growing these metrics to elevate your rankings.
Content Marketing
By offering content to your audience that is entertaining, informative, inspiring, and useful, you build trust in your brand. Strategic marketing campaigns with high-quality content encourage sharing that earns new links from other websites, leading even more web traffic back to your own site and strengthening your SEO.
PR & Earned Media
Our PR services help form and nurture relationships with journalists and publications to generate interest in your company's latest news, products, and services. Through earned media, your search rankings will improve as published articles including your target keywords are linked back to your website.
Social Media
Social networks offer a unique opportunity for brands to engage their audience in a more personal way, and social media marketing campaigns strengthen your website's search performance when social media users like and share content that links back to your site.
drive SALES WITH ORGANIC SEARCH MARKETING
At DBS, our organic search strategies have made a transformative impact on our clients, attracting new prospects and converting them into qualified leads for explosive business growth.
Client
Kao Collins Inc.
A scalable, enterprise-level website, brand elevation, and multinational integrated marketing takes an industrial ink manufacturer from invisible to irresistible.
Client
Mighty Small Homes
For a pioneer of the small and tiny home industry, we capitalized on the opportunity to take the newly formed Mighty Small Homes brand from business concept to dominating the space.
Client
Derby LLC
At first, Derby LLC thought a new website would merely give them credibility—but we knew with strong branding and content, we could help fill Derby's supply chain warehouses like never before.
Optimize Your Website for Search
Put our search expertise to work for your brand. Schedule your free consultation to discuss how we can use organic search optimization to help you grow your business.
Contact Us