Healthcare Website Agency
Navigating Healthcare with Ease & Expertise
Our high-performance web solutions grow health and medical businesses through strategic development and design, creating seamless experiences that elevate your brand.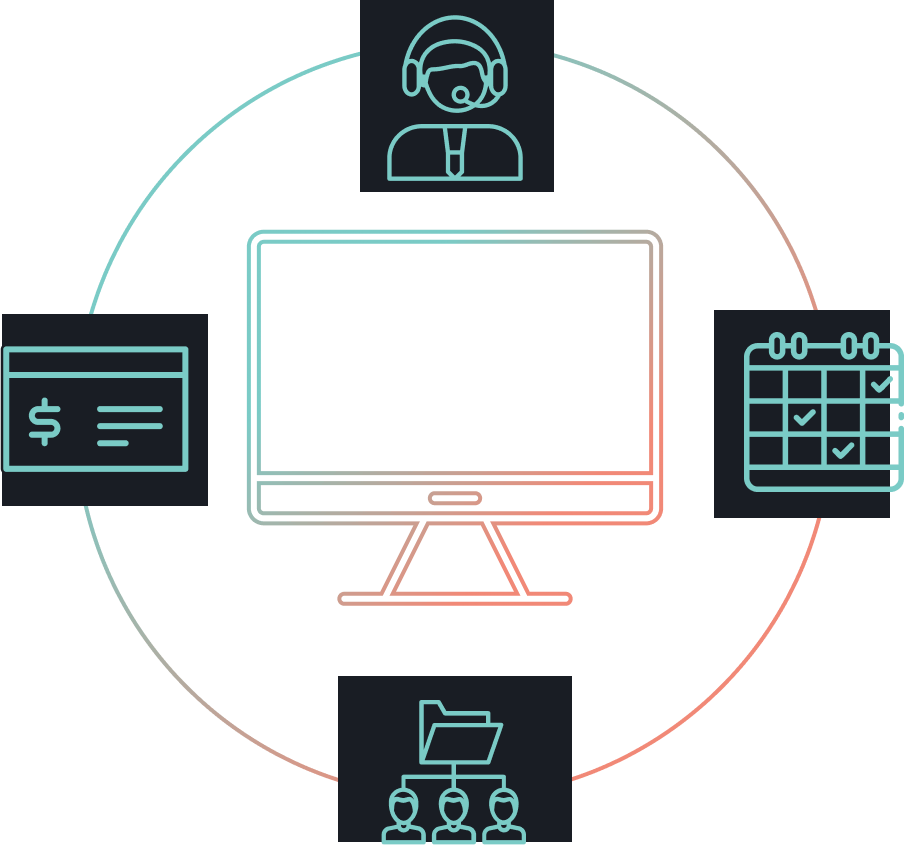 We Understand Your Complex Needs and Workflows
When it comes to the complexities of your healthcare business, we speak the language and know the obstacles you face. After over 22 years partnering with established healthcare brands, we know what it takes to design websites that simplify your internal processes and unify your company resources–so your team can focus on doing what you do best.
Web Solutions For Healthcare
Unlock Potential Business Growth with High-Performance
Whether your audience connects with you through online search results, social media, or email, 
they expect an exceptional website experience when they click through. So that's what we deliver.
Intuitive UX
Enhanced SEO
Responsive Web Design
Compliant Security
Digital Accessibility
PWA Capabilities
Portfolios
Proven Results in B2B Healthcare
These examples showcase how we deliver success and measurable results for clients operating in B2B health and medical industries.
Home Health and Telehealth
Rest Assured
The audience for Rest Assured needed less complexity in their lives, not more. So we simplified the digital experience from end-to-end.
Mental Health Assessment App
Springstone
We optimized the app's responsive designs and user flows for any screen size, whether mobile or desktop.
Skilled Nursing Care Services
Help At Home
Custom features ensure their clients can connect with Help at Home in a meaningful way and find information needed at every step of the funnel.
Physical Therapy and Recovery
Rehab Without Walls
Created a straightforward experience that guided users through decision, including secure healthcare and payment information.
Our Clients' Thoughts
DBS takes the time to understand my specific business challenges and goals. I can always rely on them to create customized solutions that solve these challenges. DBS is hard-working, honest, professional, innovative, nimble, and overall magic workers. DBS always makes me look better.
DBS has been a trusted partner for our organization for 5 years. In addition to redesigning our website, they've played a key role in a number of other initiatives over the past years. We really value their expertise and commitment to customer service.
DBS led the top-to-bottom re-do of ZEON's corporate website. From start to finish, the DBS team executed with efficiency, speed, and creativity. Their strong project management resulted in our site being delivered on-budget and ahead of schedule. Most importantly, the metrics on our new site have exceeded our expectations with bounce rate falling to single digits and pages per visit showing strong improvement.
A Full Suite of Comprehensive Digital Services
From ideation to implementation, our skilled developers ensure that your website and web-based applications are fully functional and meet all of your digital needs.
App Development
With over 20 years of industry experience, our design team creates visually stunning websites, optimized for fast and responsive browsing. We are committed to accessibility, designing every website to meet WCAG 2.1 AA compliance and offering the best experience for every visitor
Design
Our suite of digital marketing services, including technical SEO and content creation, help healthcare brands win highly competitive keywords to generate organic website traffic and new business leads.
Integrated Marketing
Turn your healthcare website into a competitive business advantage.
Contact Us