Craft CMS Development
Enterprise Performance in a Modern Platform
Craft focuses on security, scalability, and flexibility for an enterprise-level CMS built on a modern backbone built to handle complex integrations and deliver results
Solutions Crafted for Your Business
Craft's flexibility lets your team focus on what they do best—crafting engaging content and driving your brand's success. Our team ensures your site is visually stunning and technically sound for performance locally or globally.
Craft Accessibility
As a disability-owned agency with over 20 years of experience, accessibility is at our core. Our WordPress experts deliver ADA-compliant websites with every project. It offers an optimal user experience, and it's required.
Craft Compliance
As active WCAG members, we are positioned to know the latest requirements and best practices for compliance with WCAG, HIPAA, and Data privacy, including GDPR.
Why Craft?
Features & Advantages
A modern CMS with an emphasis on developer flexibility and user-friendly content creation.
User-friendly interface simplifies content production
Developer friendly
Customizable API
Powerful templating
Highly extensible
Password hashing for security
CSFR protection
Prevention of SQL injection
Custom fields and content types
Built-in asset management
Live content preview
Built-in image editing
Fast page speed
SEO tools integrate with custom fields
Out-of-the box multisite, multi-lingual tools
Built-in support
Accessible Admin
Open Source
Mobile Responsive
ECommerce built by Craft
Flexible Theming
Built-in Headless Mode functionality
Scalable For Large Database Sizes
Performance that Means Business
We deliver more than a high-performance Craft website that performs better than 90% of other sites. We deliver business results. Your Craft website will not only meet your business needs but also provide a range of benefits.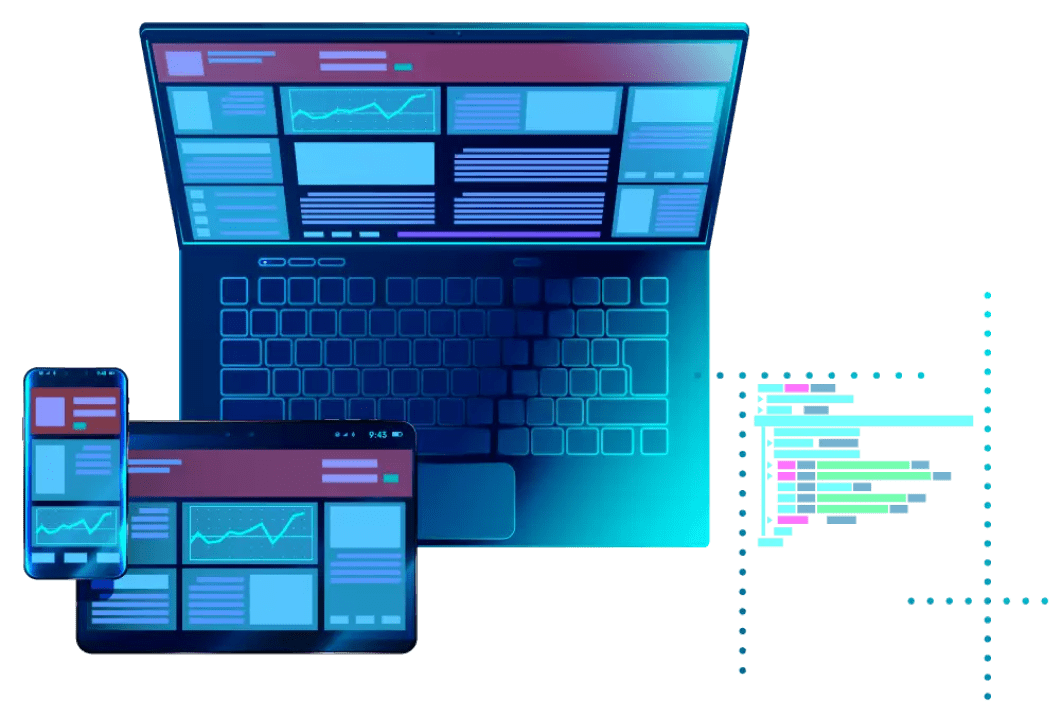 No Outrageous Licensing Costs
Content Management System
Reliability
Security
Mobile Responsive Web Features
Accessibility
No Outrageous Licensing Costs
We believe in open-source technology and using Craft CMS means no lock-in, access to a dedicated community and the ability to scale and extend the platform to meet your evolving business needs.
Content Management System
You can focus on creating and publishing content without worrying about formatting or styling. The CMS makes production and editing easy, even for non-technical content managers.
Reliability
Reduced dependence on third-party content and effortless content management result in a more stable website, minimizing the risk of system failure or errors while editing. That means less downtime, a better user experience, and ultimately a more reliable website.
Security
With its strong security features, and less reliance on plugins, Craft CMS is delivers confidence for enterprise sites with stringent security requirements. Our expert team ensures that your site is regularly updated and protected from potential security threats.
Mobile Responsive Web Features
Our Craft CMS solutions create responsive designs that improve user experience and increase engagement across all devices, ensuring that your website looks great and functions seamlessly on any screen size.
Accessibility
Code-level compliance with website accessibility requirements in the U.S and many other countries improves the website for everyone, regardless of their abilities.
Organizations Staying Ahead with Craft
These companies and organizations with expansive audiences rely on Craft for modern content management, scalability, application integration, and secure infrastructure.
---

Advanced Development Services
Our Clients' Thoughts
DBS takes the time to understand my specific business challenges and goals. I can always rely on them to create customized solutions that solve these challenges. DBS is hard-working, honest, professional, innovative, nimble, and overall magic workers. DBS always makes me look better.
DBS led the top-to-bottom re-do of ZEON's corporate website. From start to finish, the DBS team executed with efficiency, speed, and creativity. Their strong project management resulted in our site being delivered on-budget and ahead of schedule. Most importantly, the metrics on our new site have exceeded our expectations with bounce rate falling to single digits and pages per visit showing strong improvement.
DBS has been a trusted partner for our organization for 5 years. In addition to redesigning our website, they've played a key role in a number of other initiatives over the past years. We really value their expertise and commitment to customer service.
Ready to take your digital presence to the next level?
Contact us today to learn more about our tailored Craft solutions and how we can help you achieve your business goals.
Contact Us