There's No "One Size Fits All" Content Management System
DBS Interactive
DBS Interactive
In a digital world where businesses need to manage increasing amounts of web content effectively and efficiently, the challenge of selecting the right Content Management System (CMS) can be dizzying.
With numerous options available, decision-makers tasked with selecting a CMS often face a paradox of choice. There are countless factors to consider when evaluating content management solutions, including best practices and the specific business needs for the website.
Ultimately, there is no one-size-fits-all CMS solution. Each business has unique needs and goals for the company website, requiring a tailored approach to choosing the most suitable CMS platform.
Choosing a CMS requires the same measured approach taken with choosing other digital business platforms, such as accounting, CRM, and others. Here's a look at what to consider when evaluating website content management systems.
Choosing the Right CMS for Your Business
How We drive business success with these Platforms
Selecting the right CMS can seem daunting for businesses. With many options, it is easy to get overwhelmed.
Start by prioritizing not only your immediate requirements, but also the long-term goals of the business. Even at this early stage in the process, selecting the wrong CMS can result in significant future setbacks, including decreased efficiency, limited scalability, and hindered growth.
The Significance of Alignment
A CMS should not be treated as a mere tool to manage content but rather as a strategic asset that enables businesses to achieve their objectives. To overcome the challenges associated with CMS selection, it is crucial to align specific business needs and goals with the features and functions of a particular CMS.
Tailoring the CMS to Business Needs
Every company operates in a unique environment with distinct requirements. Factors such as industry, size, target audience, content complexity, and integration capabilities are vital in determining the ideal CMS.
For example, an e-commerce business would require a CMS with robust product catalog management and seamless integration with payment gateways. A B2B organization might prioritize a CMS that facilitates managing blog articles, press announcements, case studies, and more.
Scalability and Flexibility
Businesses should consider the platform's scalability as the company grows.  A CMS must adapt and accommodate increased content volume, user traffic, and evolving business needs. Flexibility is equally important. A CMS must offer customization and integration with other tools and systems, ensuring a seamless workflow and enhanced productivity.
User Experience and Ease of Management
While website visitors may not notice a difference between one CMS and another, your site managers and IT team will. Therefore a content management system must provide a user-friendly interface and intuitive system capabilities.
Non-technical users, such as content creators and editors, should be able to efficiently manage and update content without requiring extensive technical knowledge. Additionally, administrative tasks, such as user permissions, workflow management, and analytics reporting, should be streamlined and easily accessible.
Questions to Ask When Evaluating a CMS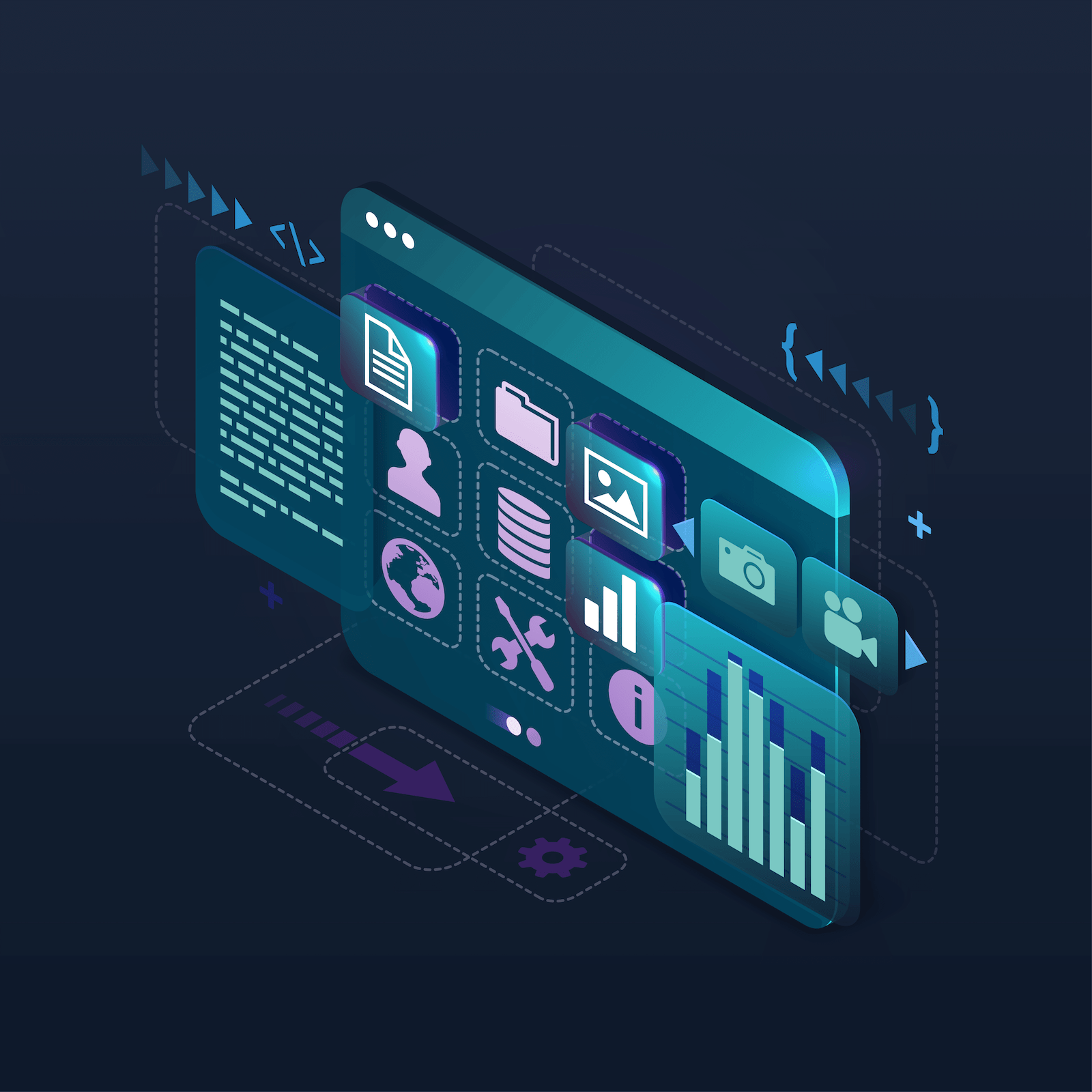 A business owner with a vision to establish a strong digital presence, engage customers, and drive growth understands the importance of selecting the right CMS to support these goals. However, choosing the perfect CMS can feel overwhelming, with countless options.
To help you navigate this complex maze, we compiled essential questions to consider during your evaluation. Your answers help you clearly define your requirements, making it easier to find a CMS that aligns with your business needs.
Most questions can be broadly categorized into four categories to help structure the evaluation process and provide a clear framework for assessing the requirements and considerations.
Apply your business objectives, content requirements, technical capabilities, and desired features as you review each question. The more thoroughly you address these considerations, the better equipped you will be to identify the CMS options that fit your unique business needs.
1. Define Your Business Goals and Objectives
What challenges or problems are you facing as a business?
What are your business goals and objectives for the website?
How does a CMS support your goals for the business and website?
2. Creating and Managing Content Types
What types of content are being produced? Are they mostly text-based, image-heavy, or multimedia-rich?
What features are needed for creating and managing content, such as WYSIWYG editing, collaborative editing, version control, scheduled publishing, etc.? How user-friendly, customizable, and intuitive do these editing features need to be?
How frequently will content be published or updated?
Does the platform support remote content submission, such as emailing?
Does the content require complex taxonomy, categories, or tags?
Do you have a multi-channel content strategy with the need to distribute content across websites, mobile apps, or social media platforms?
What level of customization do you need?
Does the platform support management and delivery of personalized content to different audience segments?
Is extensive design flexibility required?
3. Technical Requirements
What are the expected user traffic goals and scalability requirements of the platform?
Does the CMS offer a mobile-responsive design to ensure optimal user experience across devices?
Does the website require integrated e-commerce functionality, such as product catalog management, payment gateways, or inventory management?
Does the platform support multi-language management?
How robust should the translation and localization capabilities be?
What features does the CMS have that support SEO goals?
Does the CMS offer built-in SEO features or easy integration with SEO tools?
Does the platform integrate with third-party systems, such as CRM, email marketing, or analytics tools?
What security and user permissions does the CMS offer?
What programming languages or technology stacks are compatible with the platform?
4. Implementation, Support, and Deployment
What is the budget for CMS implementation, licensing, ongoing maintenance, and support?
What is the reputation and support ecosystem of the CMS provider?
Is the platform known for its reliability, customer service, and regular updates?
What level of internal technical expertise exists within your team for CMS implementation and maintenance?
How will the application be deployed – on the cloud or local servers?
Does the platform support specific accessibility requirements to ensure compliance?
Are there any specific industry regulations or compliance standards the CMS must meet?
Are there any specific design or branding requirements that the CMS should accommodate?
Get Expert Help from a Digital Agency
A digital agency with experience developing websites based on various content management systems can help you navigate these weighty decisions. Since many agencies work with open-source CMS platforms, you won't need to be concerned about being sold a system beyond your needs.
DBS Interactive can help you narrow choices based on answers to the preliminary questions.
FAQs
Choosing the right CMS is crucial because it directly impacts your ability to manage and deliver online content effectively. A well-suited CMS enhances productivity, scalability, and user experience, and ultimately contributes to achieving your business goals.
No, there isn't a one-size-fits-all CMS solution. Each business has unique needs, content types, scalability requirements, and integration preferences. It's essential to evaluate CMS options based on your specific requirements to find the best fit.
To determine your CMS requirements, consider factors such as your business goals, content type, desired features, scalability needs, integration requirements, budget, and team expertise. These considerations will help you identify the features and capabilities your CMS should possess.
Yes, migration from one CMS to another is possible. However, the ease of migration varies depending on the CMS platforms involved and the complexity of your content. It's important to consider the migration process and associated costs when evaluating a new CMS.
Stay Updated
Keep track of the best design, marketing & tech resources delivered straight to your inbox.