Back to Portfolio
Case Study: Kentucky Equine Research (KER)
Dynamic Global Web Strategy Drives International Growth for Leaders in Equine Research
Kentucky Equine Research needed a versatile web solution that generated new business by engaging horse owners and feed manufacturers on multiple continents, supporting their industry "partners" with targeted content and ads, and merging two web projects into one unified web strategy.
Results Snapshot
Increased traffic and sales for distributors worldwide
Elevated brand to increase reach and sales growth of distributor partners
Increased sales through custom newsletter integration
Increased organic traffic
Increased international traffic
Integrated a content driven website with branded, product-driven design for a unified site that performs in search
Strategize and develop a website that detects the viewer's location, then dynamically changes page content to only display products, services, and pricing that are available in that area.
Make it easy to manage all content through the CMS.
Build a robust search engine within the site that helps visitors intuitively browse a vast library of equine products, research, and content using various filters.
Provide customized content for partners and those arriving from partner websites.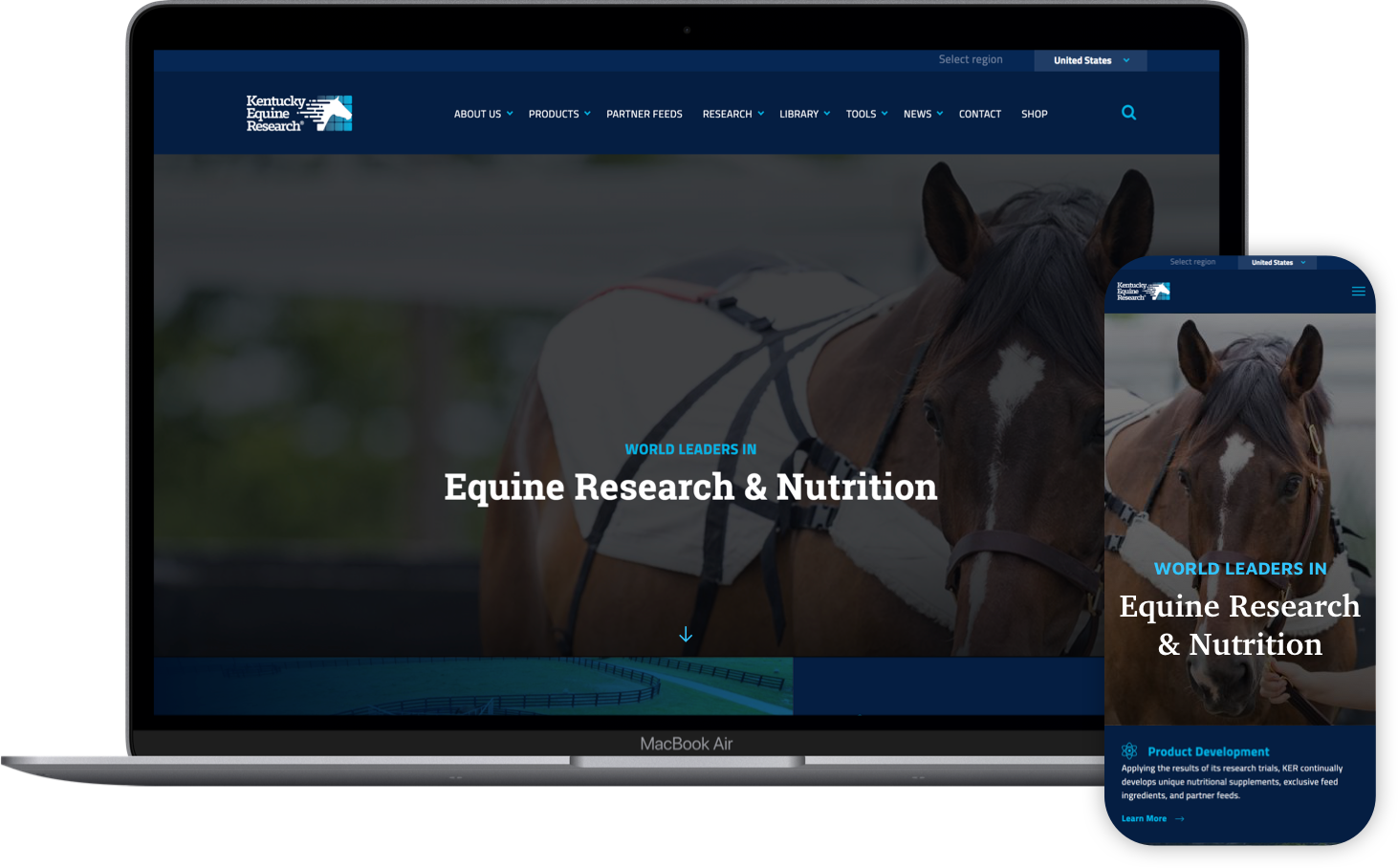 High-Performance Website
KER's new website needed an intuitive user experience with high technical performance that would deliver lightning-fast page loading with a responsive design for an optimal mobile experience.
Dynamic & Variable Pages
Instead of creating separate websites for each country or language, KER needed one website that would automatically adjust to the location-specific needs and expectations of visitors. This feature would also allow KER to simply manage one single CMS for all site content.
User-Centric Interface Design
With multiple visitor personas seeking an array of different content from the website, the user experience of browsing and searching for KER products, research, and other internal pages needed to be as effortless and intuitive as possible.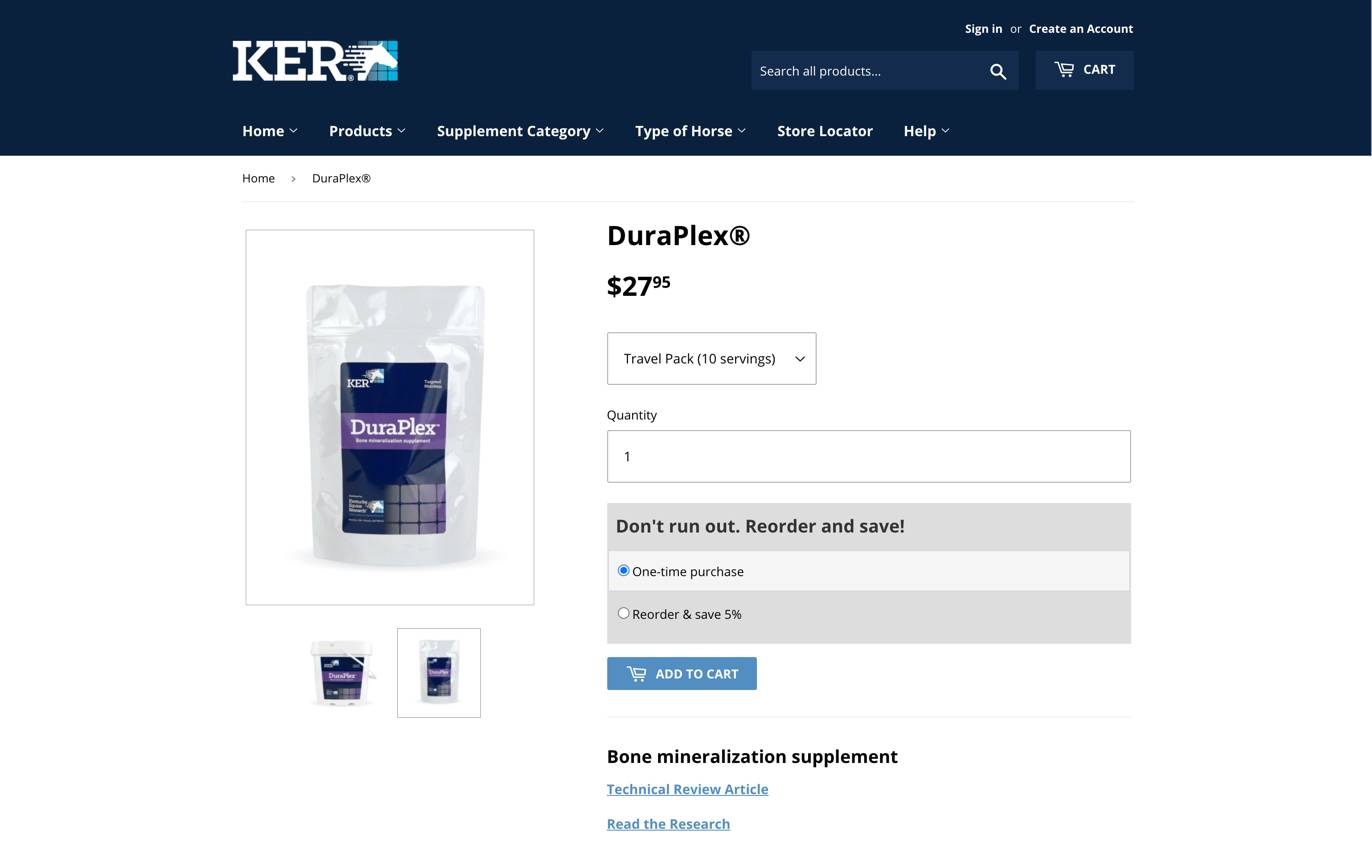 Geo-Responsive Content
The website was built to dynamically change the navigation, the available product inventory, and other variable content on the site to match the detected location of the visitor.
Multilayered Site Search
Since the site included an expansive library of products, research, and information, we developed an intuitive search function that helped visitors quickly browse and find pages.
Dynamic Schema Markup
We created variable location-based schemas that worked to avoid duplicate content while also allowing for unique page URLs, helping the site perform for search engines in multiple countries and languages.
Personalized Page Ads
KER wanted to leverage the segmentation of their email subscriber list by having on-page advertisements change based on the subscriber and what they were likely to buy. Ads are partner-specific, either based on the referring domain or country.
Custom CMS Dashboard
We made it simple and easy for KER to control which products displayed to visitors based on their location and manage variants of on-page product data (e.g. names, unit measurements, currencies), all through the CMS.
Proudly Working With