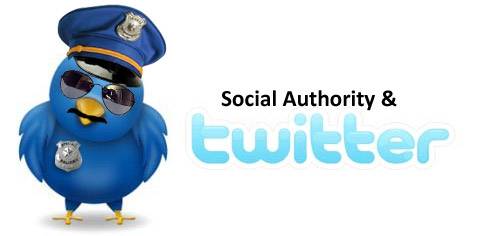 Although it has been speculated for some time, it wasn't until earlier this week that online marketers received definitive confirmation that search engines utilize various social factors in their ranking algorithms. The news broke on December 1st, as the result of an interview with Google and Bing conducted by Danny Sullivan of Search Engine Land.
The interview provided for a small glimpse into how Google and Bing use social data from Twitter and Facebook, as well as how they both define this previously unknown "social factor". As it turns out, Google refers to this factor as "Author Authority." Bing prefers the term "Social Authority." Regardless of semantics, both seem to be based loosely on the same premise.
As most online marketers are well aware, PageRank is the foundation of Google's algorithm. By interpreting linking websites as "votes of trust," PageRank is a rough measure of a page's authority. Authority, in this context, is calculated by averaging the relative authority of all pages that link to your webpage. The basis behind the theory is if credible websites link to your site, than your website must also be an authority.
However, links from social networks, such as those found in tweets, have typically not factored into PageRank due to the usage of "nofollow" tags, which prevent search engines from registering a link as a vote of trust.
But, what we now know as a result of the Danny's interview is that these links do factor into an independent social measure of "human authority."
Google's Author Authority and Bing's Social Authority are based on the same basic principles as PageRank. Humans have authority, just as pages do, and the more authoritative a person is, the more likely that individual is to tweet authoritative links. Although merely speculation at this point, listed below are a number of factors that could potentially influence "human authority":
Quantity of Friends/Followers
Those individuals that are highly authoritative likely have a large following of friends & followers. The definition of authority is "an accepted source of information." In other words, an authority is only an authority unless they are "accepted" as an authority by their followers. The more people that follow you, the more authoritative you likely are.
Quality of Friends/Followers
Twitter is full of various bots and duplicate accounts that are created with the sole intent of spamming links. I would think by now that the search engines likely have the means to discern legitimate friends and followers from these fake accounts. If 90% of your following on Twitter is made up of these bots, than you are probably viewed as less authoritative than someone with a lesser percentage. Similarly, a followers list made up of other highly authoritative figures could suggest to search engines that you may also be an authority.
Ratio of Followers/People You Follow
The truest measure of authority in my opinion is the ratio of people that follow you to the people you follow. Just as with the determination of PageRank, the search engines view reciprocal relationships as less important than 1-way relationships. Since both parties benefit from a reciprocal relationship, they are usually viewed as less credible and therefore penalized. Individuals, who have a ratio of followers/followees over 1, probably stand a greater chance of being viewed as authoritative.
Tweet Diversity
Just as with PageRank, links (or in this case tweets) from a variety of sources are more indicative of authority than many links from one source. Tweeting the same link over and over is going to be less effective than having that link tweeted by 20 different people.
Authority by Subject
Although merely conjecture, I think it highly possible that the search engines may compartmentalize authority of an individual to specific subject matters. Links from Perez Hilton about celebrity gossip news may carry with them more "human authority" than links from Perez Hilton about rocket science.
For more insights from the interview, check out the complete list of responses at Search Engine Land.